Nature and activities for your holiday in Valtellina
Santa Caterina Valfurva is the definition of a truly unique and special holiday destination. Its location and unique climate make it the perfect getaway for amazing nature excursions and lots of other sports that you can enjoy all year round.
Santa Caterina is situated right at the heart of the Stelvio National Park, one of the major and largest protected Alpine parks.
By staying here, visitors support sustainable tourism that is based on being in touch with nature and respecting the environment. With its rich traditions and age-old legends, the region offers cultural and gastronomic experiences to enjoy throughout the year.
Image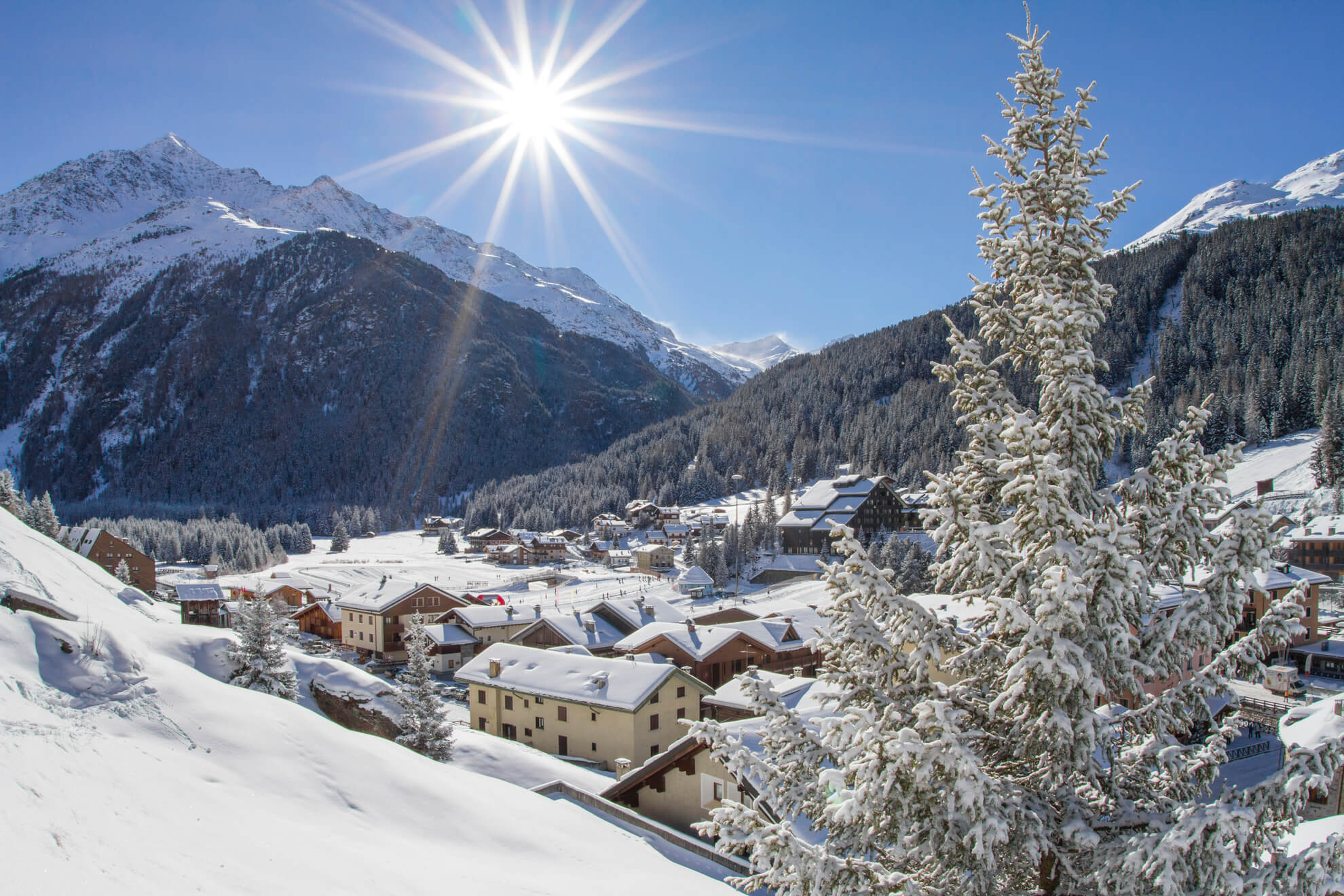 Nestled in a fairy-tale landscape, Santa Caterina Valfurva is truly magical when blanketed in snow. The snow is, without a shadow of a doubt, the main attraction of these valleys, guaranteeing all kinds of fun activities for visitors between November and March, including downhill skiing, cross-country skiing, ice skating and fatbiking. The numerous snowshoe trails act as the perfect backdrop for picturesque walks, including full moon excursions.
Image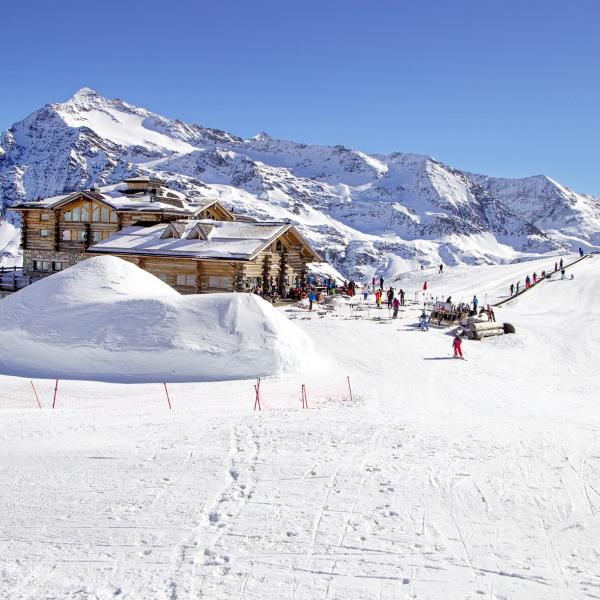 Image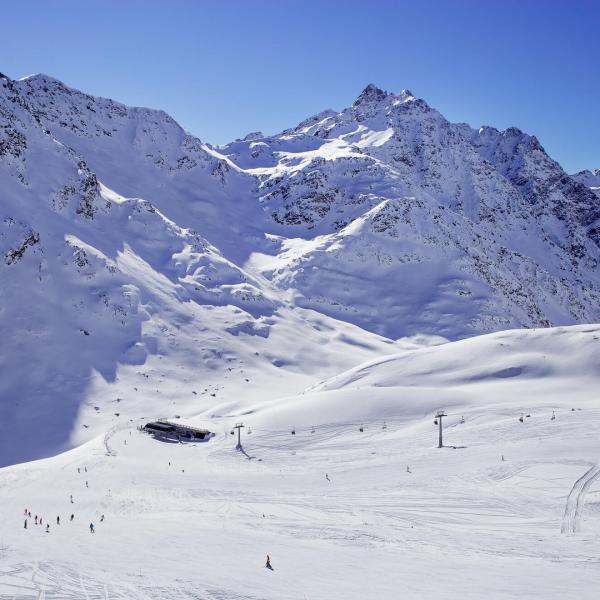 Santa Caterina is one of the major ski resorts in the Valtellina valley, alongside the Bormio and Livigno resorts (which are just a few kilometres away and offer skiers further choice): 35 kilometres' worth of pistes for all difficulty levels, ranging from 1738 metres above sea level in the village to 2800 metres in mount Sobretta, with 10 lift facilities, including cable cars, chairlifts and ski lifts, and the renowned Sunny Valley lodge at an altitude of 2700 metres, offering an unforgettable experience, with or without skis.
With a ski pass, you can ski in Santa Caterina, Bormio and San Colombano with just one card: 115 kilometres' worth of pistes with a free connecting bus service.
Image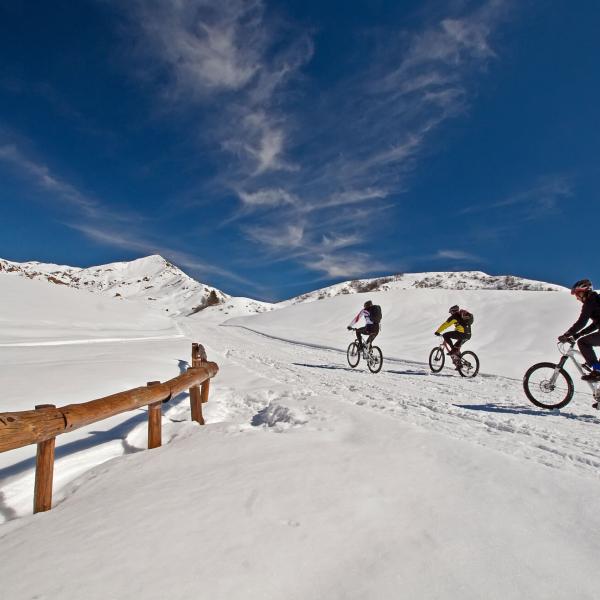 Image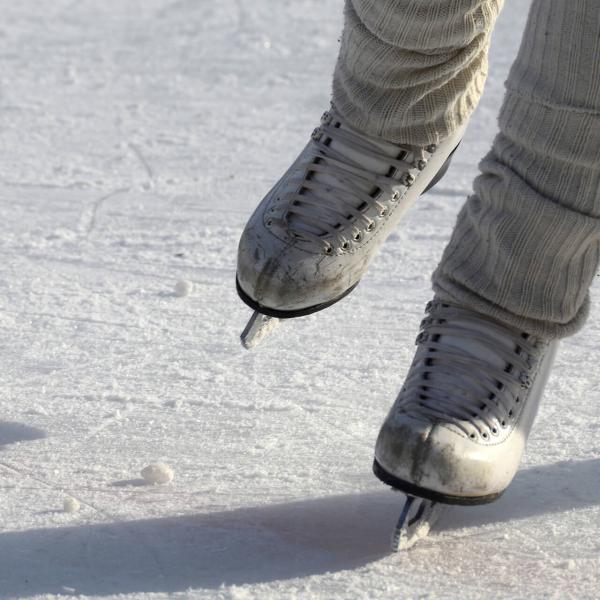 Ice skating and fatbiking
For those who prefer to practise winter sports that do not involve wearing skis, Valfurva also has lots to offer! Among the many options, ice skating is a choice for the young and old alike, with skates and equipment available for hire, and fatbikes—special bikes with snow tyres, perfect for winter rides among the natural marvels of the Stelvio National Park—are available too.
Image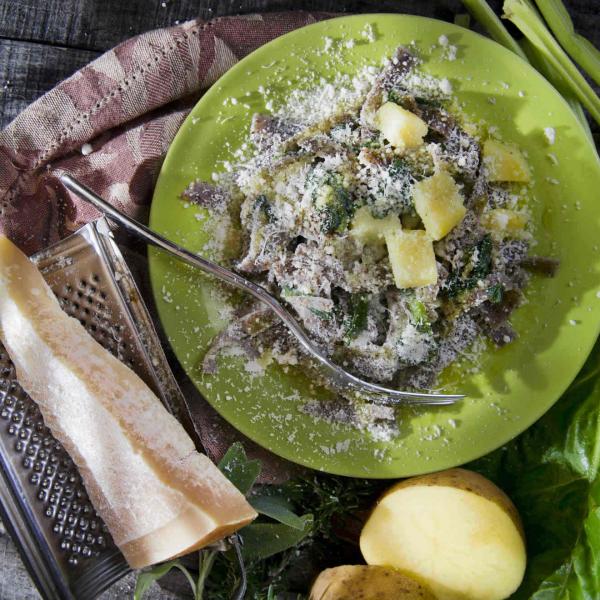 Image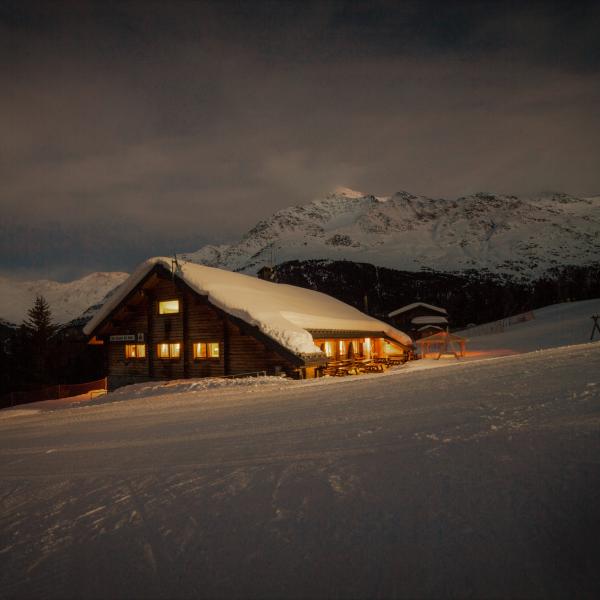 Traditional evening meals at a lodge
In collaboration with renowned local businesses, our Bed and Breakfast offers guests the chance to enjoy mouth-watering dinners hosted at lodges high up in the mountains. In a traditional snow-covered setting in the high mountains, couples can enjoy a romantic evening together, and the whole family can share special moments that they will never forget with fine food and wine specialities of the Valtellina area. Truly an experience to remember.
Image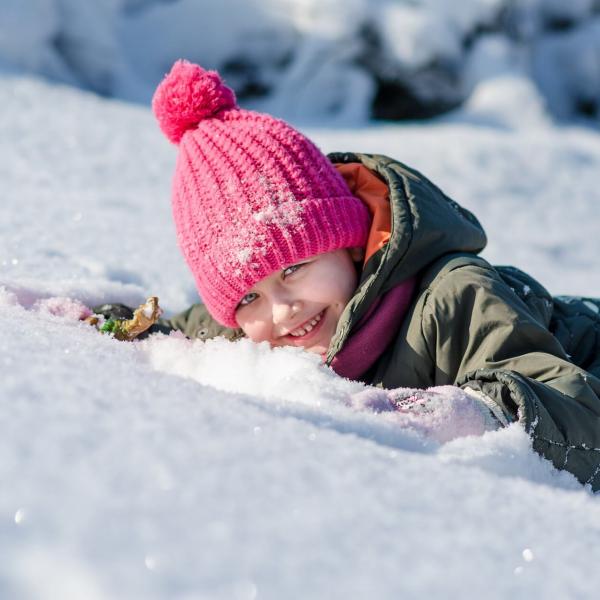 Image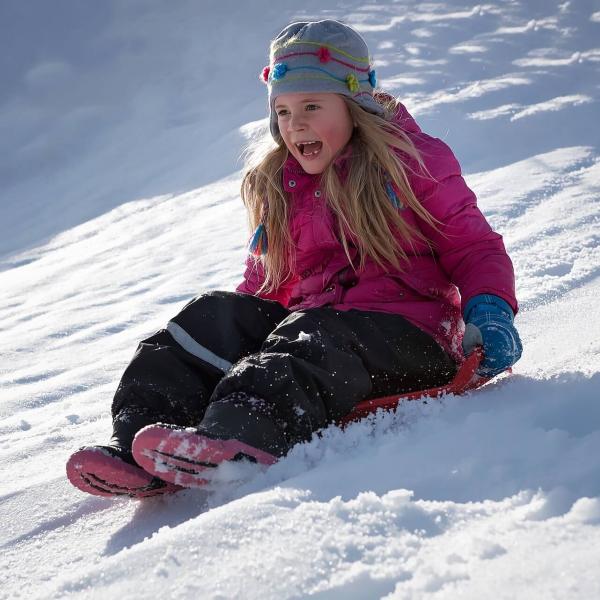 The Santa Caterina Valfurva ski resort is loved by families thanks to its wide range of fun winter activities for children. Little ones can learn to ski with ski instructors in special camps, spend the day going (completely safely) down exhilarating slopes on sleds and bobsleds, or take part in a whole host of activities in the snow organised by the kid's club, which provides visitors a babysitting service while the parents are off skiing.
Image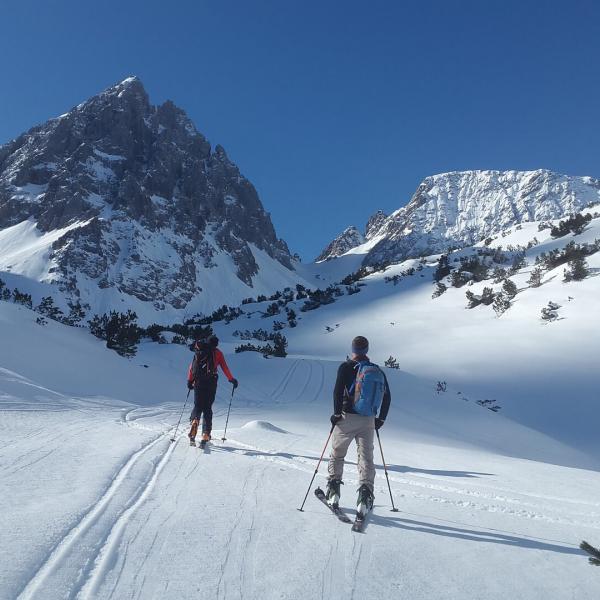 Image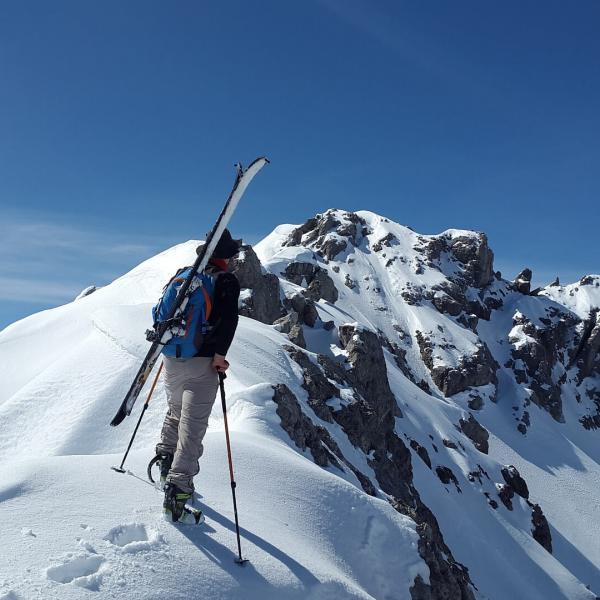 Ski mountaineering in Valfurva
Santa Caterina is located in the middle of the ski mountaineering area of the Ortler Alps mountain range, one of the largest in Europe: these areas are heaven on earth for hikers and climbers in the summer time, with the snow making them perfect for ski mountaineering enthusiasts of any ability or experience level. Nature seems to have gone all out when bestowing the area with ski routes, nestled among mountain peaks with one-of-a-kind panoramic views, glaciers, snowy forests and viewpoints to conquer. Ski instructors and alpine guides who are experts on the region are able to accompany visitors if they wish.
Image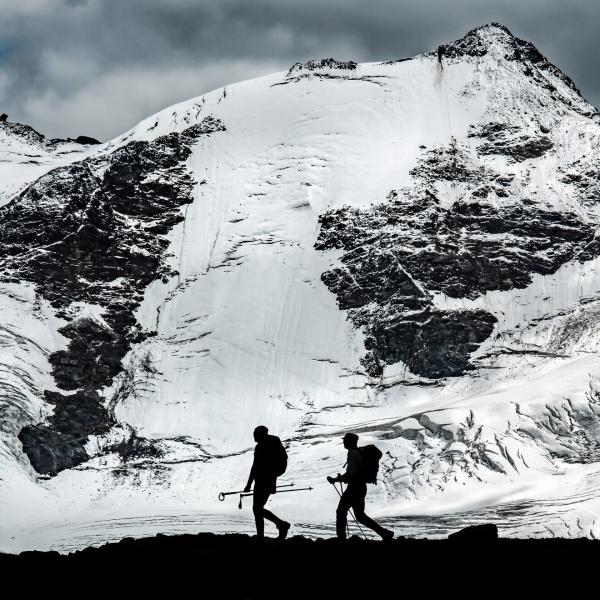 Image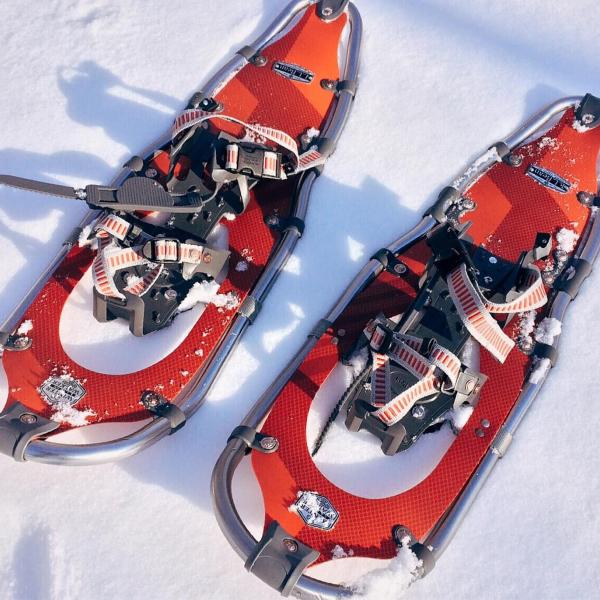 Snowshoeing in the Stelvio Park
Visitors can walk through the forests of the Stelvio National Park during the winter season as well: there are a number of trails suited for snowshoes (known as "ciaspole" in the Valtellina dialect), which start from Santa Caterina, offering the perfect opportunity for some fun, including for those who are less fit. Guests at Al Baitin B&B have the opportunity to take part in a number of snowshoe excursions organised during winter, discovering enchanting landscapes covered in snow and catching a glimpse of the animals that populate the Valfurva peaks in winter, including Alpine ibex, chamois, marmots and deer.
Image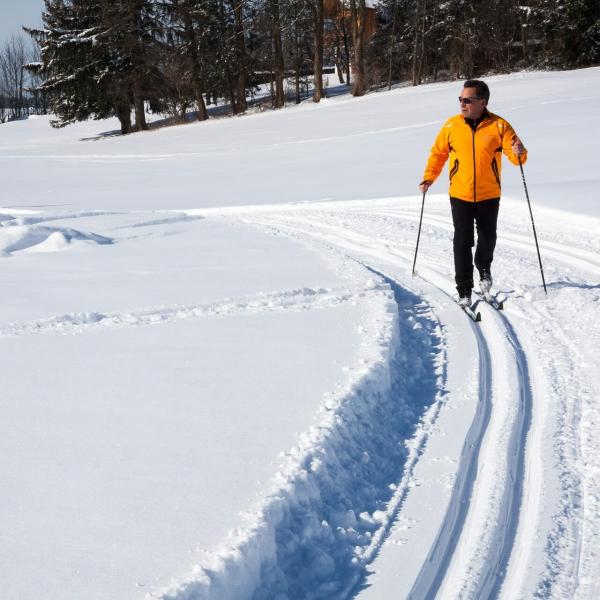 Image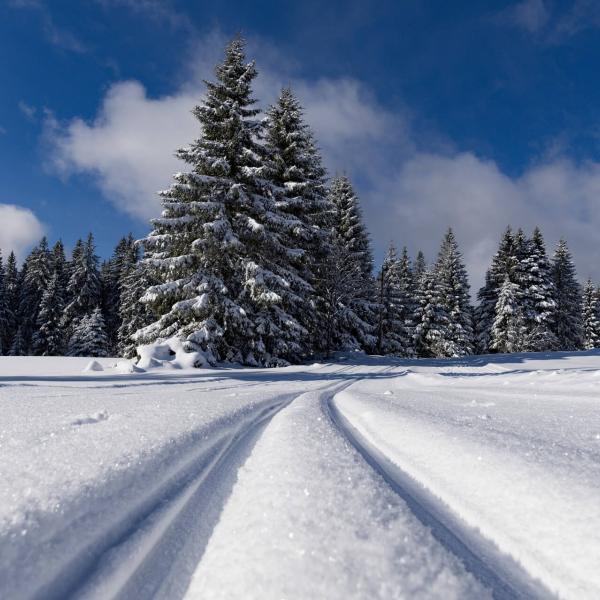 Cross-country skiing in Valfurva
The majestic scenery of the Stelvio National Park provides an unrivalled backdrop for the numerous cross-country skiing trails in Santa Caterina Valfurva, which, not long ago, hosted major World Cup races contested by the very best cross-country skiers around. Cross-country skiers have access to 5 and 10km competitive routes in the Valtellina valley and less demanding 2, 3 and 5km tourist circuits: high-altitude trails that wind through magical forests, offering spectacular ascents and technical descents to keep skiers fit and satisfy the soul. The La Fonte centre is also available for cross-country skiers in Santa Caterina, offering showers, changing rooms, equipment storage and ski waxing facilities.
During the summer, when the snow begins to melt, the mountain transforms, with a wide variety of colours and hues emerging. Pastures turn green, the forests reawaken and the sun warms the valleys and most inaccessible peaks. These places offer a glorious spectacle of nature when the summer season arrives.
Skiing and winter sports give way to hikes, panoramic walks, beautiful places to visit and organised events, all surrounded by untouched nature.
Image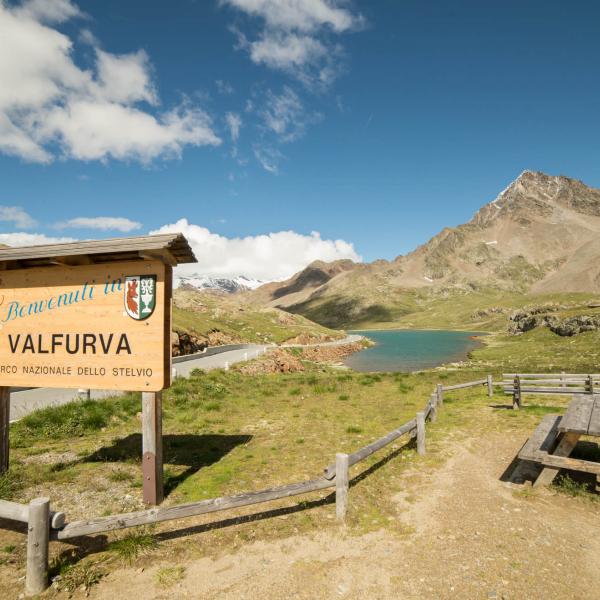 Image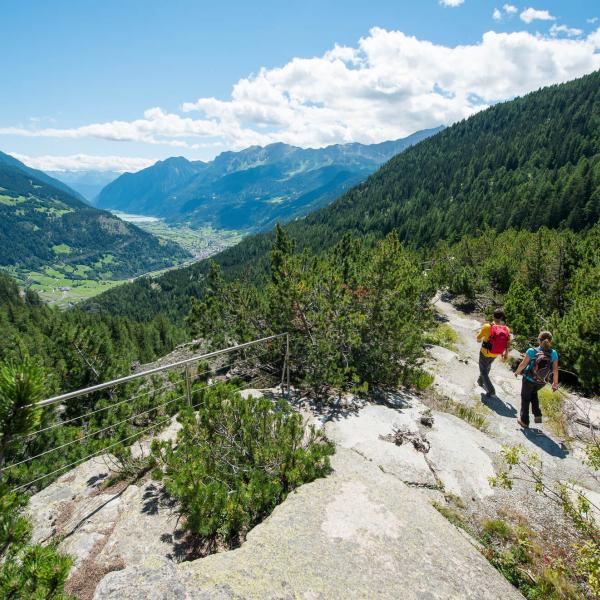 Trips to the Stelvio National Park
One of the largest and most beautiful protected parks in Europe, all for you to discover: the pristine natural environment surrounding Santa Caterina is a vast area that you can explore by foot with hundreds of kilometres of trails in the Stelvio Park leading to the area's main lodges (V Alpini, Casati-Guasti, Pizzini-Frattola, Branca, Rifugio dei Forni and Stella Alpina). Visitors can also discover the wonders of the surrounding valleys lying below the Ortler mountains, from the Zebrù Valley and Cedec Valley, to the lakes of Cancano.
Image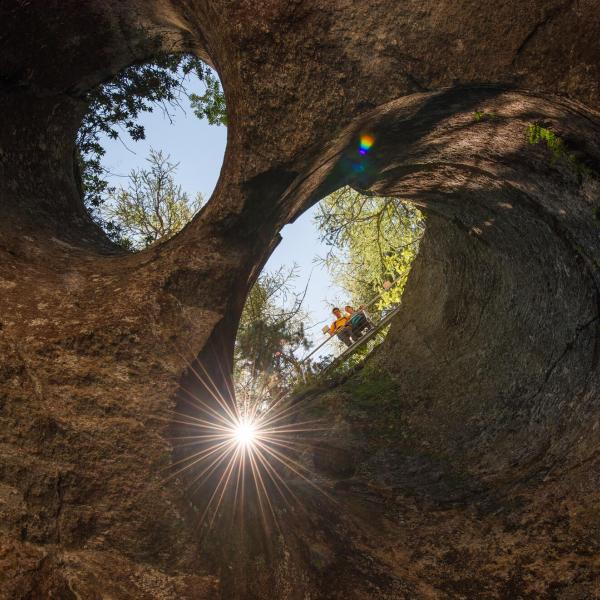 Image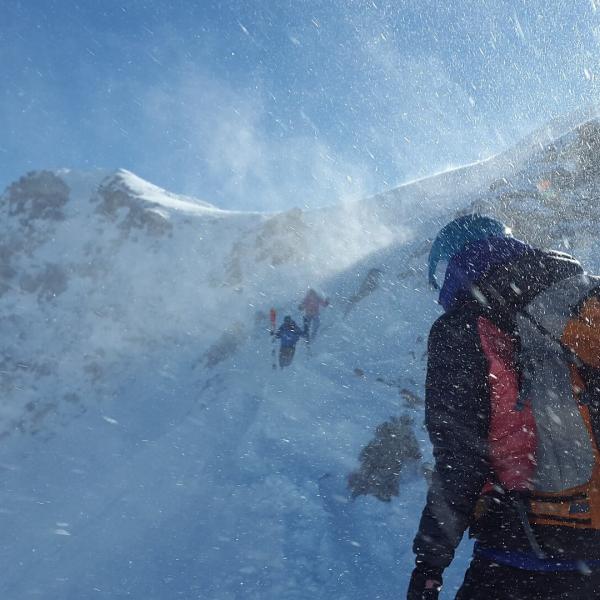 Mountaineering in Santa Caterina
It is not all trekking and Nordic walking: for well-trained experts, Valfurva is particularly well suited to mountaineering, as evidenced by the stories of K2 conqueror Achille Compagnoni and eight-thousander climber Marco Confortola, both of whom come from this valley. The Alta Valtellina valley boasts major summits in the Ortler mountain range for enthusiasts to conquer. These silent places, where wild animals roam free, include mount Tresero, the Gran Zebrù, the 13 peaks of Santa Caterina, the Cevedale summit and the Forni Glacier.
Image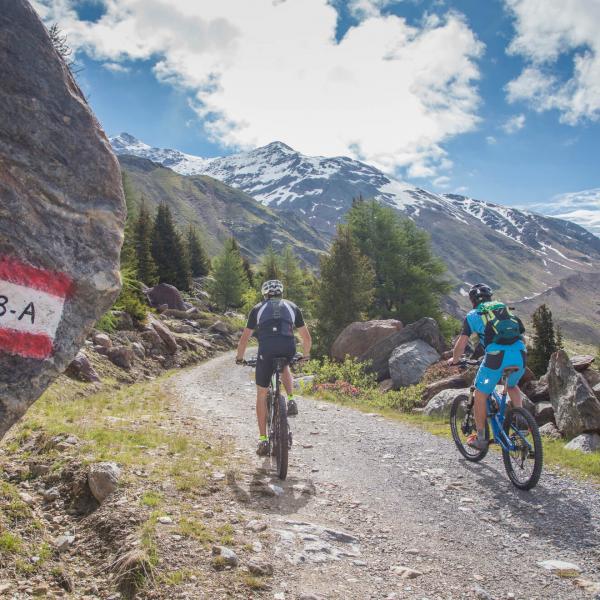 Image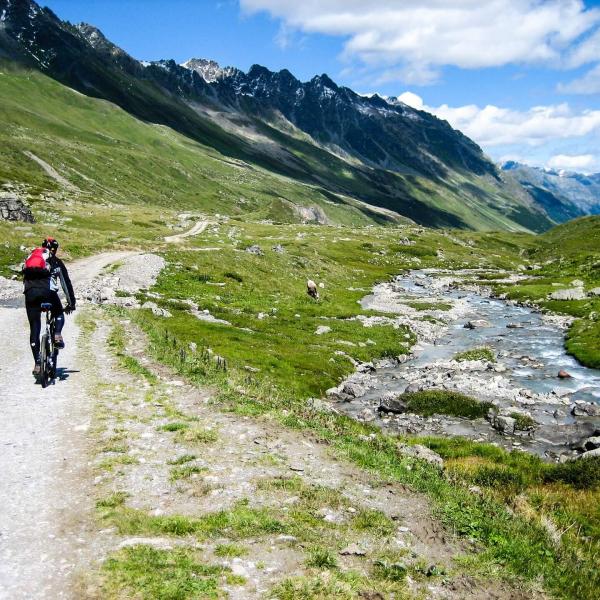 Calling all mountain bike lovers, welcome to paradise! Santa Caterina is very popular with bikers, as many of the mountain bike routes across Valfurva and the Valtellina valley begin here. Whether flat or more challenging, there is every level of route you can imagine, where you can ride in perfect harmony with nature through the Stelvio National Park's trails and admire spectacular panoramic views that will stay in your heart forever. There is also a Bike Centre with qualified instructors in the middle of town. All MTB enthusiasts are welcome at Al Baitin B&B, where they will enjoy outstanding hospitality and service, and can rent and store mountain bikes.
Image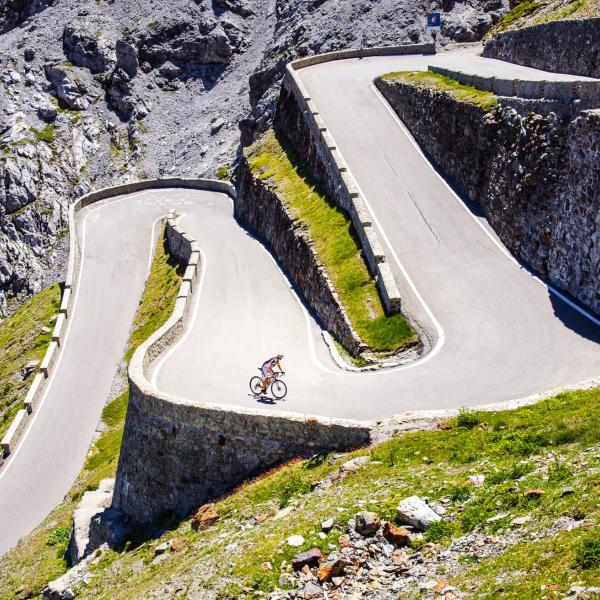 Image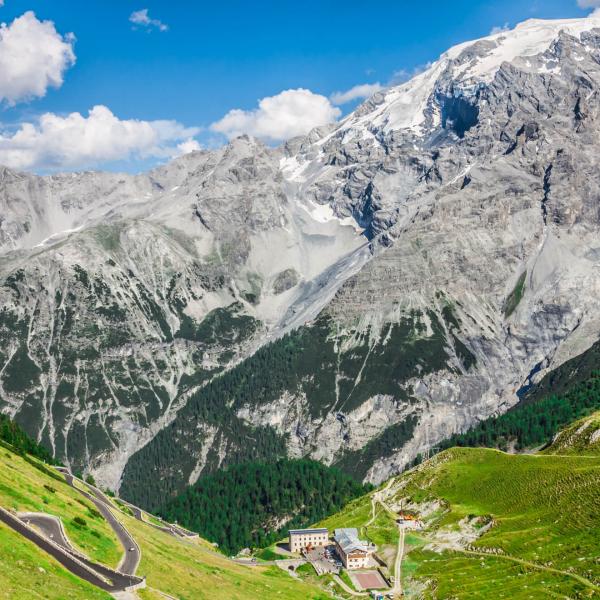 The Valtellina valley has always hosted some of the key Alpine stages of the Giro d'Italia, thanks to its numerous climbs that have left their mark on the history of the sport. Starting from Santa Caterina, you too can try your hand on the legendary routes in the province of Sondrio: Gavia, Mortirolo and Stelvio are just a few of the passes for cyclists to conquer. For those less experienced, there are still plenty of less demanding bike trails that are suitable for everyone, notably the Sentiero Valtellina: a cycleway and pedestrian path that is over 100 kilometres long connecting Bormio to Lake Como, spanning the entire valley of the Adda river.
Image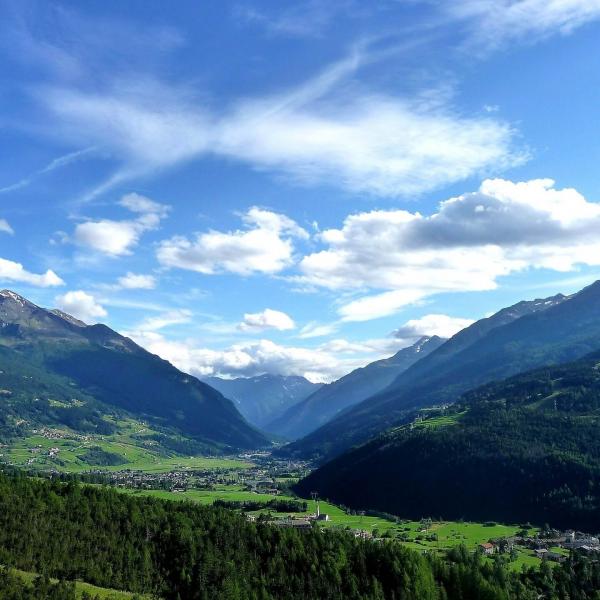 Image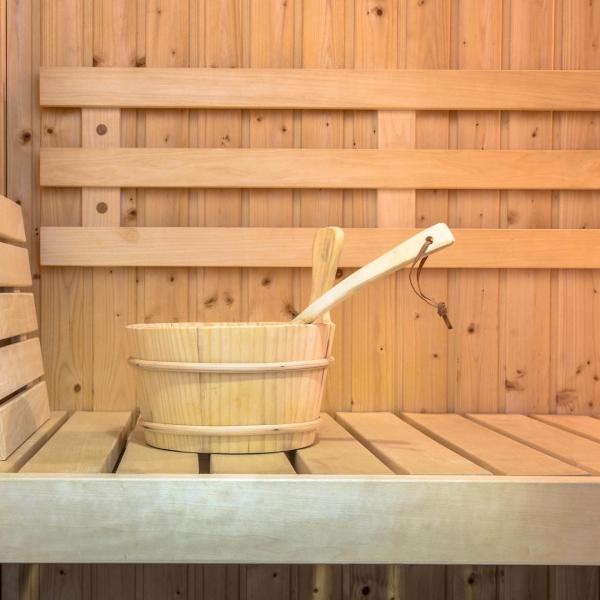 Thermal relaxation in Bormio
Tired from winter activities in the snow? For some unrivalled R&R, take a break and indulge in the most famous thermal spas of Valtellina and the entire Alpine region. One of the best tourist attractions in the area, the thermal spas of Bormio are just a few minutes away from Santa Caterina by car: the Bagni Vecchi and Bagni Nuovi—built on thermal springs discovered by the ancient Romans—boast a sauna, a Turkish bath, mountain-rock walkways, massage services and relaxation areas. In the centre of Bormio Terme, there are lots of areas and fun activities for the whole family (slides, water games, a solarium, and a wellness area for adults).
Image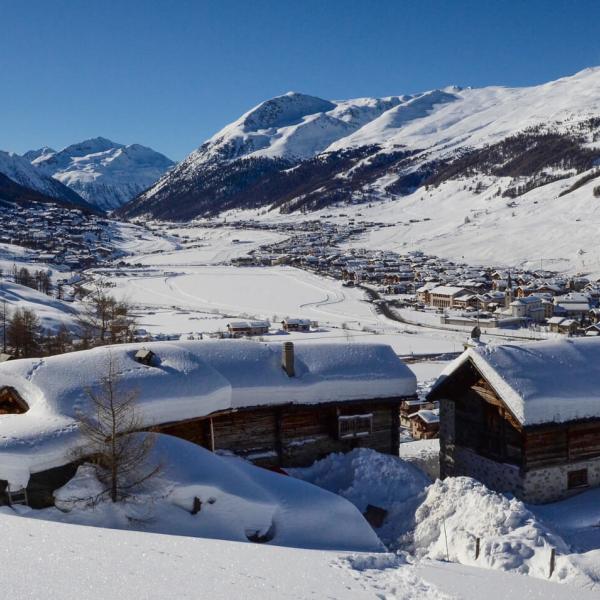 Image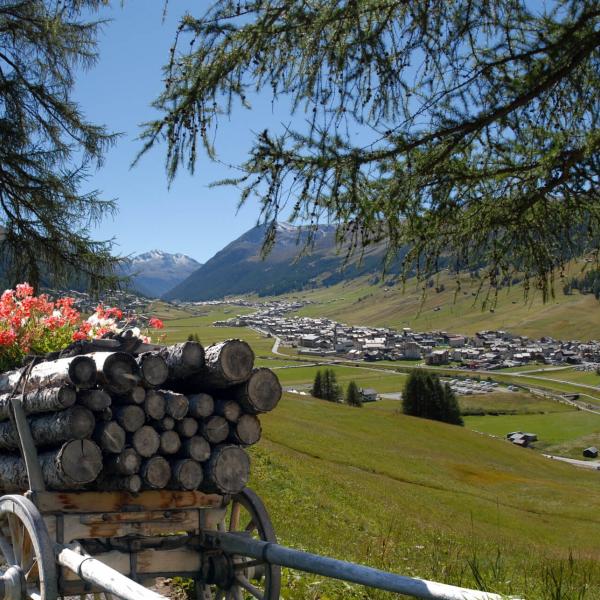 Tourism and shopping in Livigno
The chance to visit Livigno—a famous tourist destination in Valtellina known throughout the world—is another plus for staying in one of our rooms at Al Baitin. You can get there via the Foscagno pass (open all year round) in no time at all. In addition to dozens of kilometres of snowy pistes for skiers and cross-country skiers, Livigno (known as "Little Tibet") offers a wide range of shopping opportunities with stores from leading international brands, as well as the added benefit of being a duty-free area, meaning that visitors do not have to pay VAT on goods and fuel.
For guests of Al Baitin B&B, we have a special agreement in place with The King B&B in Livigno: you can stay overnight in Livigno (1 night) and enjoy two days of activities in "Little Tibet".
Image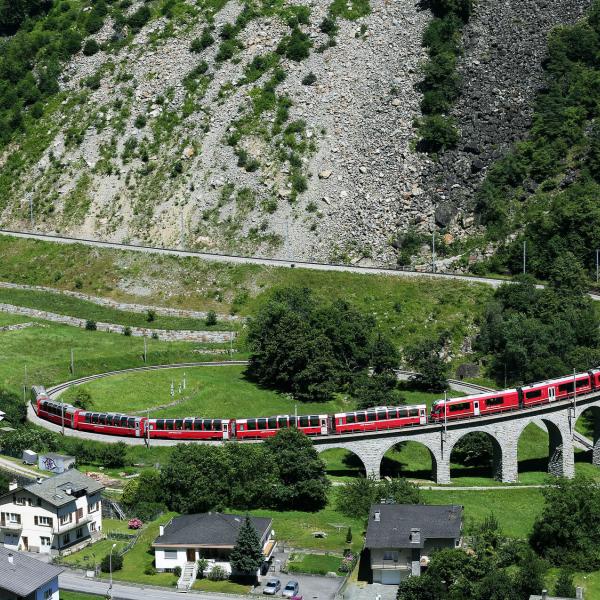 Image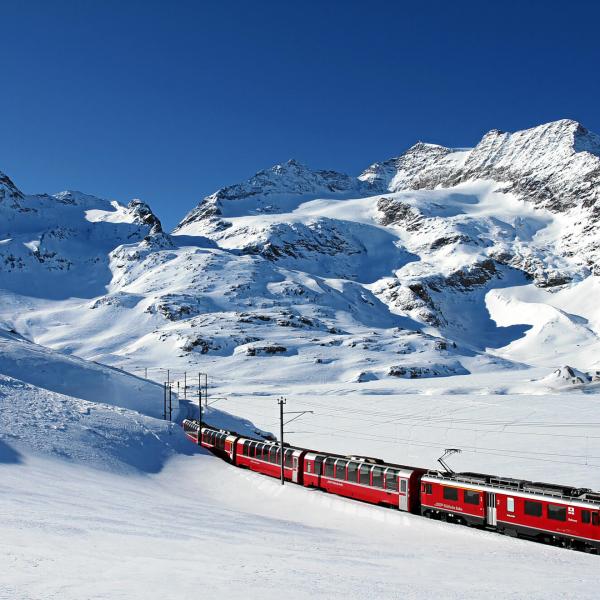 The Bernina Express: the little red train
No holiday in the Valtellina valley is complete without a ride on the Bernina Express (Rhaetian railway). The panoramic carriages with the unmistakable red hue of the Bernina Express begin their journey in Tirano, crossing the border between Italy and Switzerland, through the Valposchiavo valley with truly enchanting scenery to behold (do not miss the Brusio spiral viaduct). Then, it climbs up to an altitude of 2253 metres to the Ospizio Bernina station—experiencing inclines of up to 70 permille—before the descent to St Moritz. In summer and winter, you can enjoy breath-taking views of the Swiss Alps—covered in bright green or soft white, depending on the season—from the windows of the carriages.